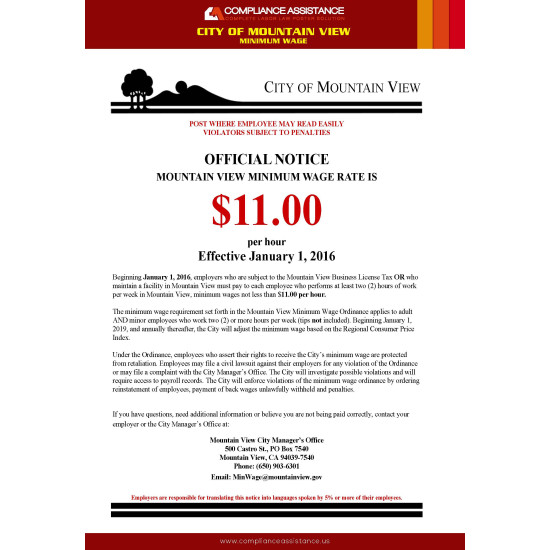 City of Mountain View Minimum Wage
Official notice Mountain view minimum wage rate is $11.00
Post where employee may read easily.
Violators subject to penalties.
Beginning January 1, 2016, employers who are subject to the Mountain View Business License Tax OR who maintain a facility in Mountain View must pay to each employee who performs at least two (2) hours of work per week in Mountain View, minimum wages not less than $11.00 per hour.
Dimensions
Dimensions
8.5"x11"