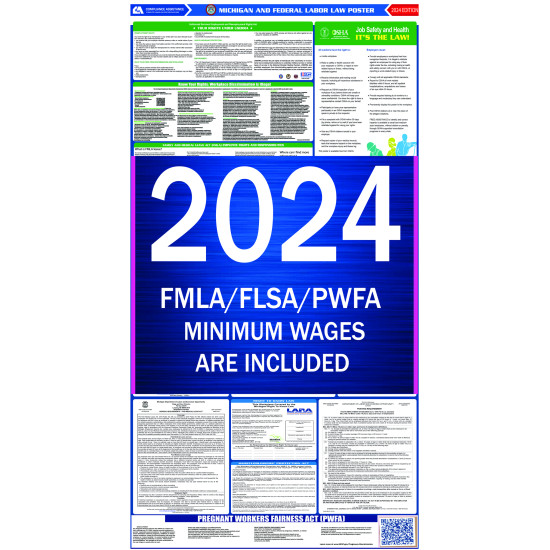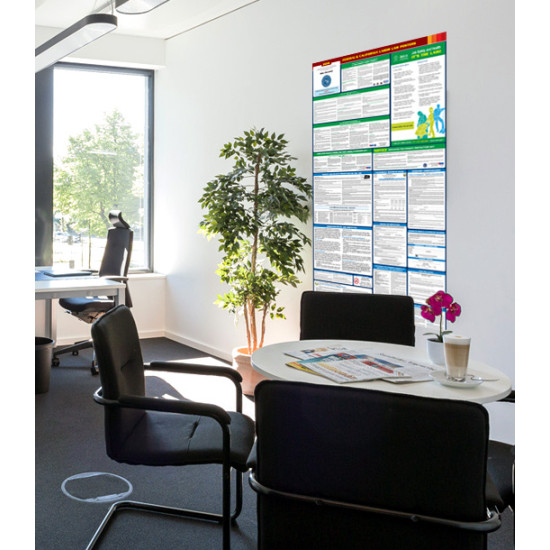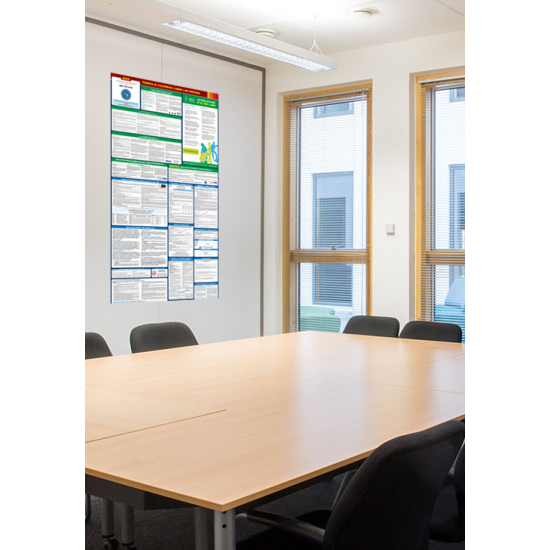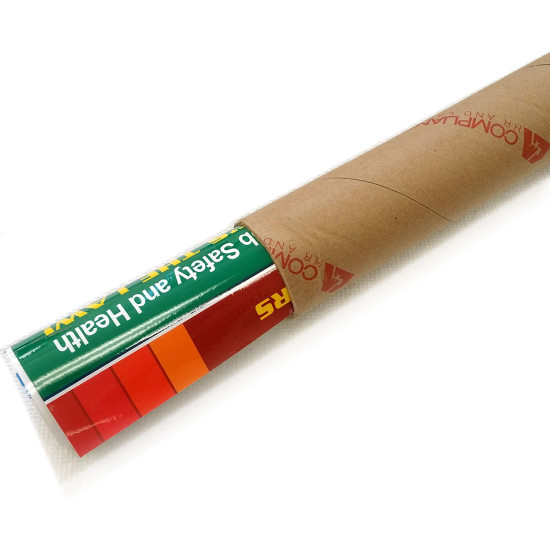 2023 Michigan State and Federal All-In-One Labor Law Poster
Michigan State and Federal All In One labor law workplace poster includes all notices required to be displayed in the workplace by the Michigan Department of Labor and Economic Growth, in addition to federal labor laws. Compliance Assistance offers durable, convenient and quality compliance posters with amazing customer service. All federal and state posters are available in both English and Spanish. Save money when you purchase the English and Spanish labor law poster combo set.
In order for your business to be in labor law compliance, both federal and state laws must be posted in a conspicuous location at every work site. Purchase the 2023 Michigan Labor Law poster with our Compliance Protection Plan and frequent labor law changes. Our Coverage Plan provides you with year-round coverage of labor law changes, giving you less reason to worry about being up-to-date.
Michigan State Labor Law Requirements:
Michigan Wage & Hour

Includes New 2023 Min Wage

Michigan MIOSHA
Michigan Whistleblowers' Protection Act
Michigan Youth Employment Standards Act
Michigan Discrimination
Michigan Wage Deviation
Michigan Right to Know/MSDS
Michigan Unemployment Insurance
Michigan Minimum Wage
Federal Labor Law Requirements:
Family and Medical Leave Act -

Includes The Most Recent FMLA Update

Federal Minimum Wage -

Includes The Most Recent Federal Min Wage

Update

Employee Polygraph Protection Act -

Includes The Most Recent Update

Equal Employment Opportunity is the Law - Includes NEW GINA
USERRA - Uniformed Services Employment and Reemployment Rights Act
OSHA - Job Safety & Health Protection
Brief Descriptions:
Safety and Health Protection on the Job (MCLA 408.1011)
Employers are required under the Michigan Occupational Safety and Health Act to provide employees with a workplace unplagued by health or safety hazards. The Michigan State and Federal Labor Law Poster lets you be in compliance with this law.
Whistleblower Protection Act (MCLA 15.368)
Whistleblowers (employees who report a state of noncompliance in the workplace) are protected from certain retaliations under Michigan state law.
Youth Employment Standards Act (MCLA 409.113(l))
Workers under a certain youthful age are considered minors in Michigan. These employees have their work shifts and options limited, for their own safety. The Michigan State and Federal Labor Law Poster lets you be in compliance with this law.
Discrimination Notice
Discrimination against employees or potential employees is a severe crime in Michigan. This poster displays the state's zero-tolerance policy on discrimination.
Wage Deviation
Handicapped employees that are being paid below minimum wage in respect to their productivity must be able to see this poster and be aware of its laws pertaining to their rights. The Michigan State and Federal Labor Law Poster lets you be in compliance with this law.
Minimum Wage Law (MCLA 408.391)
It is required for employers to place this labor law poster in a conspicuous area so that all employees are able to easily see their right to overtime and minimum wage payments.
Right to Know (MCL 408.1014j)
Should there be any hazardous chemicals stored or being produced in the workplace, employees have the right to know under Michigan state law and should be aware of where these chemicals are, and must be able to access data sheets for these chemicals from the company representative.
Unemployment Insurance
Employees must be covered by MI unemployment insurance, and must be made aware of the information on this poster so that they may either gain access to this insurance or file a complaint. Employees are also entitled to unemployment wages if they suddenly become unemployed through no fault of their own. The Michigan State and Federal Labor Law Poster lets you be in compliance with this law.
LAMINATED
This product meets employer legal obligations
Fine reimbursement coverage – up to $25,000
All Year Compliant
Select Smart Poster Update Plan (Coverage Plan)
Unlimited Updates for the duration of your subscription
Updates sent as decals to cover an outdated area
Notice of expiration will be emailed prior of the end of the subscription with option opt-out

Dimensions
Dimensions
20" x 31"