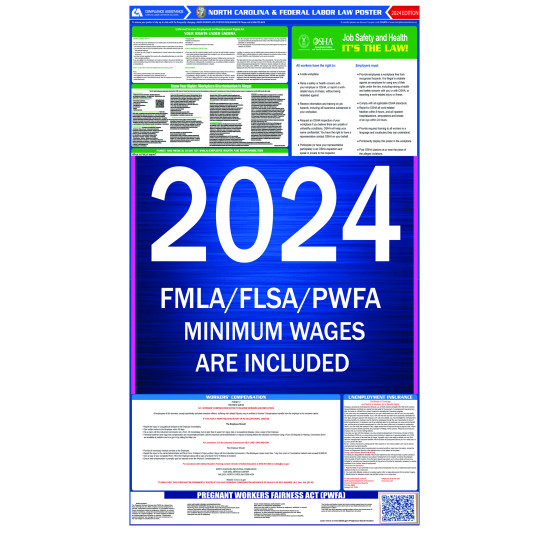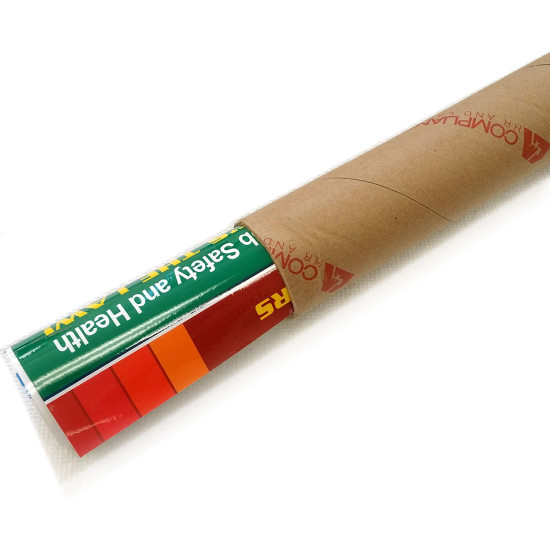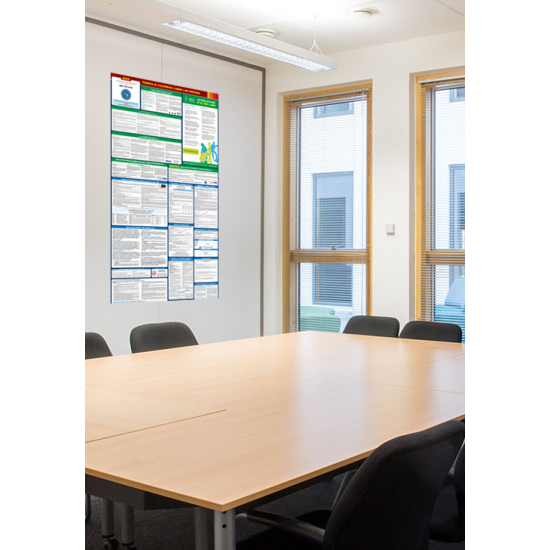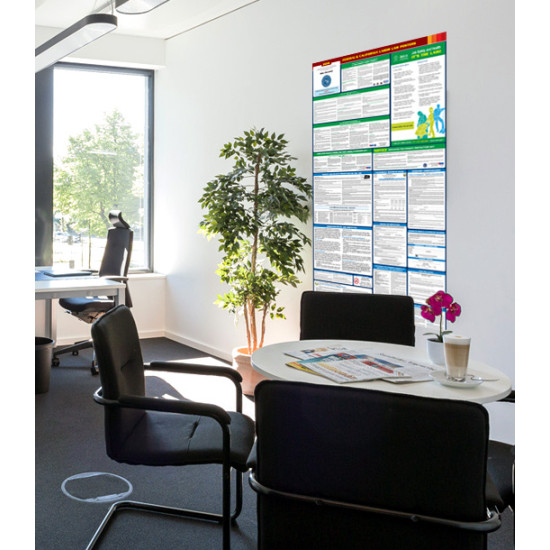 2023 North Carolina State and Federal All-In-One Labor Law Poster
The North Carolina State and Federal All In One labor law workplace poster includes all laws required to be displayed in the workplace by the North Carolina Department of Labor, in addition to federal labor laws. Compliance Assistance offers durable, convenient and quality compliance posters with reliable customer service. All federal and state posters are available in both English and Spanish.
In order for your business to be in labor law compliance, both federal and state laws must be posted in a conspicuous location at every work site. Our Smart Poster Update Plan provides you with year-round coverage of labor law changes, giving you less reason to worry about being up-to-date. Purchase the 2023 North Carolina Labor Law poster with our Smart Poster Update Plan and stay compliant.
One of the most popular ways of advertising a casino is various posters. These posters will allow the casino to target a wide audience. On some posters there will be an image of the logo as well as promotions that are active in the
funclub casino no deposit bonus 2023
. Others will focus on the various activities the casino offers for potential employees. Also, employees can receive a poster from the online casino on which the legislation on labor at the workplace is described.
North Carolina State Labor Law Requirements:
North Carolina OSHA
North Carolina Wage and Hour Act
North Carolina Workers' Compensation
North Carolina Unemployment Insurance
Federal Labor Law Requirements:
Family and Medical Leave Act -

Includes The Most Recent FMLA Update

Federal Minimum Wage -

Includes The Most Recent Federal Min Wage

Update

Employee Polygraph Protection Act -

Includes The Most Recent Update

Equal Employment Opportunity is the Law - Includes NEW GINA
USERRA - Uniformed Services Employment and Reemployment Rights Act
OSHA - Job Safety & Health Protection
Brief Descriptions:
Wage and Hour (NC General Statutes, 95-25.13)
Employers must make their workers aware of their wages and hours through use of this mandatory labor law poster.
Safety and Health Protection on the Job (NC General Statutes, 95-143(b))
Employers are required under the North Carolina Occupational Safety and Health Act to provide employees with a workplace unplagued by health or safety hazards. The North Carolina State and Federal All-In-One Labor Law Poster lets you be in compliance with this law.
Workers Compensation (NC General Statutes, 97-93(e))
This mandatory labor law poster gives information to employees regarding filing a claim for any injuries or illnesses that occur while on the job.
Unemployment Insurance (NC Employment Security Commission)
Employees must be covered by NC unemployment insurance, and must be made aware of the information on this poster so that they may either gain access to this insurance or file a complaint. Employees are also entitled to unemployment wages if they suddenly become unemployed through no fault of their own. The North Carolina State and Federal All-In-One Labor Law Poster lets you be in compliance with this law.
LAMINATED
This product meets employer legal obligations
Fine reimbursement coverage – up to $25,000
All Year Compliant
Select Smart Poster Update Plan (Coverage Plan)
Unlimited Updates for the duration of your subscription
Updates sent as decals to cover an outdated area
Notice of expiration will be emailed prior of the end of the subscription with option opt-out

Dimensions
Dimensions
20" x 32"
North Carolina is considered from the more business friendly states for employers to run a business. While certain cities such as Charlotte, Nashville and Raleigh are trying to add more protection and fairness to the workplace, the state of North Carolina in 2018 requires a minimal number of labor postings to display in the workplace.
Currently, there are only four required labor postings for North Carolina (in addition to federal labor posting requirements. They are to displayed in a conspicuous location where employees congregate. These labor laws include the following:
Wage and Hour Notice to Employees: This labor poster includes information on minimum wage, overtime, youth employment, wage payment, where to address complaints, rights to work laws, and employment discrimination.
OSH Notice to Employees: This poster is to be displayed in conjunction with the wage and hour notice. It includes safety and health information, employer rights and responsibilities, employee rights and responsibilities, and other OSHA information.
Workers' Compensation Form 17: This poster provides a notice for injured workers and their employers on the steps to take in the event of an injury in the workplace.
Unemployment Insurance: This poster is the North Carolina "Certificate of Coverage and Notice to Workers as to Benefit Rights". It explains who pays for the unemployment coverage, and the steps to take in the case of an employee losing their job.
These labor posters are available to download for free on the North Carolina Department of Labor website. However the Human Resource managers and employers may find it easier to purchase a All in One North Carolina Poster which provides the convenience of insuring the most recent government revisions to labor laws are fully compliant and up to date.